Conference on platforms and ecosystems
On October 25 and 26, the Handelsblatt conference "Platforms and Ecosystems" will take place in Düsseldorf live on site as well as digitally. This year's focus of the event is on the question "Ecosystems, platforms, Web 3.0 and Metaverse as the answer to the strategic questions of German industry?" and is aimed at digitization and innovation-driven individuals, companies and idea generators from all areas of the B2B environment.
Of course, Crowdfox will also be there to find out about the latest market structures and trends. In addition to exciting conferences on topics such as the cooperation factor, digital transformation, NFTs, and metaverse, visitors can expect numerous master classes, in-depth case studies, and panel discussions with top-class speakers.
Crowdfox CEO Dirk Schäfer will also be giving a presentation on the topic "More transparency in procurement through platforms and cooperations" – on the first day of the event, October 25. 
Are you also participating in this year's Handelsblatt conference?
Then you are welcome to make an appointment with our team right now for an exchange of information. Contact us without obligation at professional@crowdfox.com or via the contact form on our homepage: http://crowdfox.pro/en/contact/
We are looking forward to new, exciting input around digitalization and platform economy as well as to many conversations on site!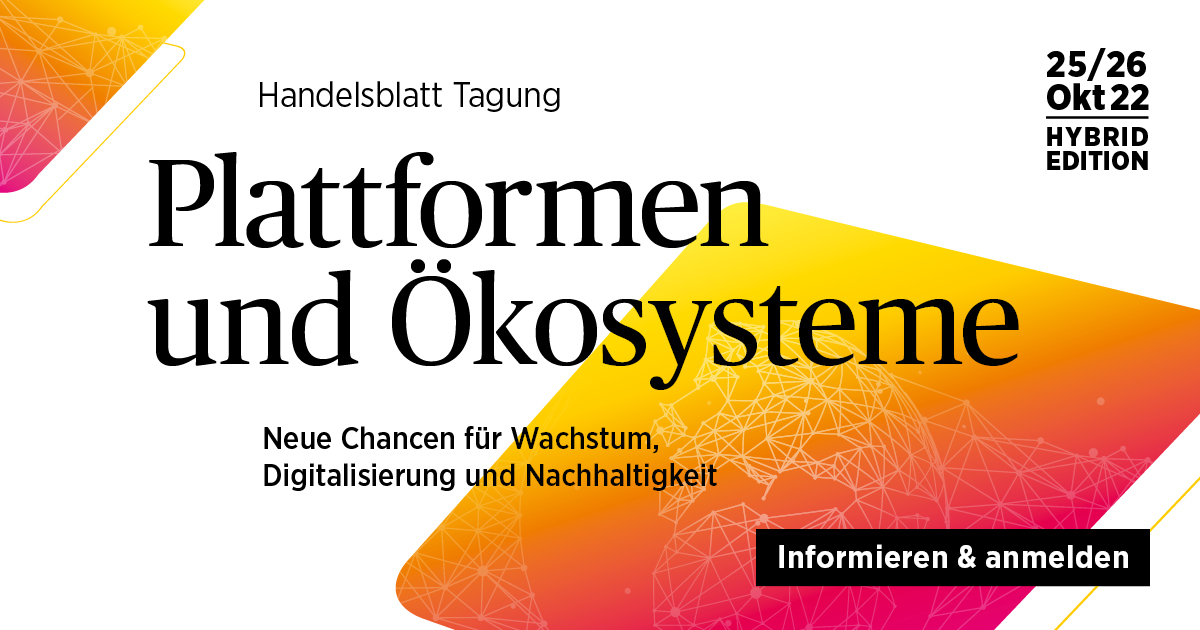 About the Handelsblatt Conference
Meeting place for platform strategies and digital business models in new market structures.
This is where Chief Digital Officers, C-Levels, and technical leadership from the areas of digitalization, innovation, corporate HUB, business development, and idea generators from all industries meet. The goal is to learn from each other about experiences, pitfalls and use cases from platform pioneers and to be inspired. Create the foundation now to adapt your business to digital market structures and reposition yourself.
More at: https://veranstaltungen.handelsblatt.com/plattform-oekonomie/platforms-and-ecosystems/