Ecosystems instead of competition - New opportunities for Germany?
Düsseldorf – On October 25 and 26, 2022, the Handelsblatt conference "Platforms and Ecosystems" took place in Düsseldorf. The two-day event was focused on "Ecosystems instead of competition – New opportunities for Germany?" and was dedicated to digitalization- and innovation-driven professionals, companies, and innovators from all areas of the B2B environment. Crowdfox was also on site to find out about the latest market structures and trends, and to provide expert input together with WPS Management on the topic of "The potential of ecosystems and alliances".
More transparency in purchasing
On the first day of the event, Crowdfox CEO Dirk Schäfer and Marcel Kaup from WPS Management spoke about the relevance of digital platforms and synergy effects and how they can help to achieve greater transparency in purchasing.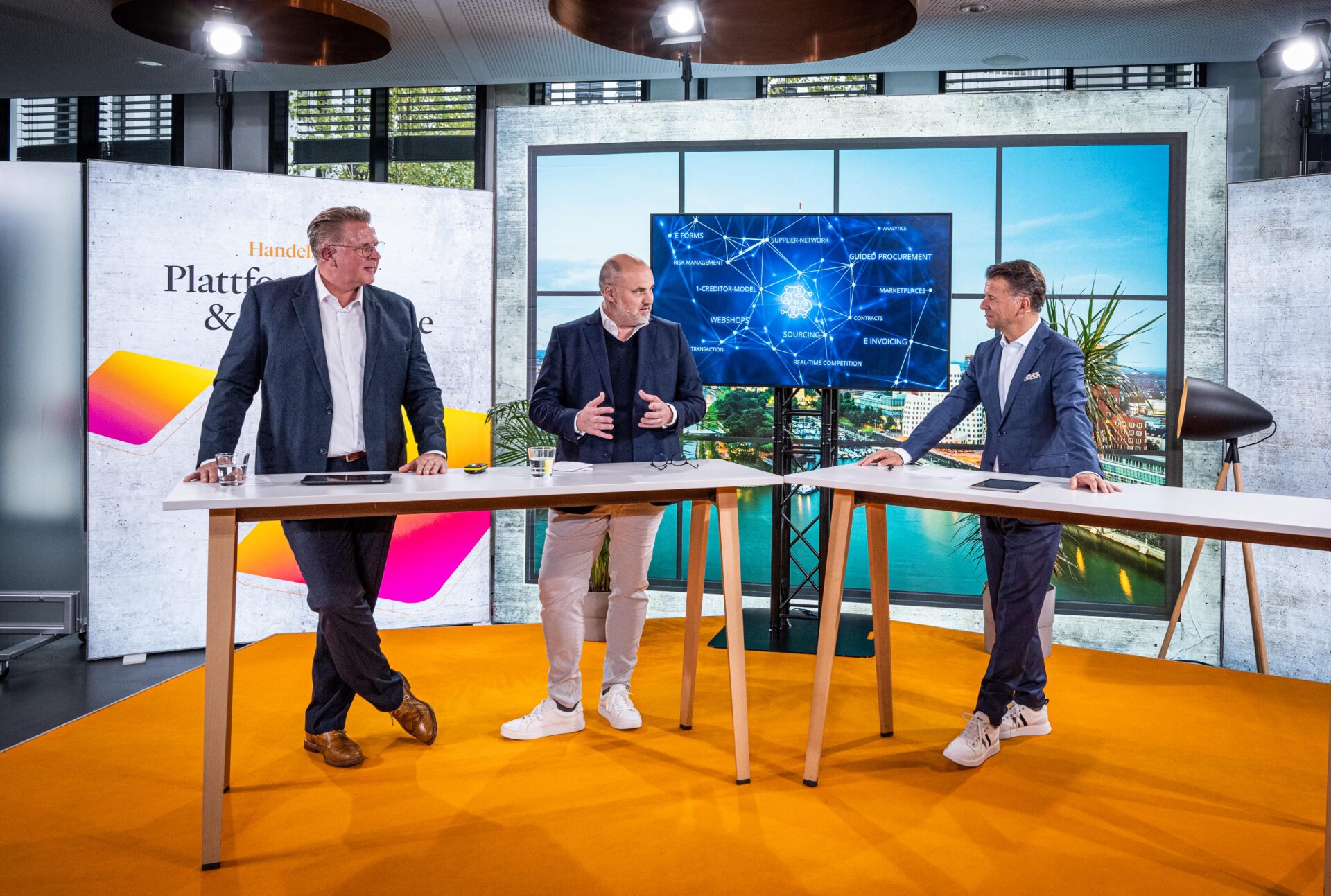 Outdated technologies, time-consuming and exhausting work – these are the attributes Schäfer and Kaup use to describe B2B purchasing, which has not been state-of-the-art for a very long time and can rather be classified as belonging to the last century. B2B purchasing is miles away from private online shopping. There is no doubt that buyers/users in particular are dissatisfied. They complain about intransparency, little user-friendliness and insufficient supplier and price transparency. Some describe their SRM system as the "mapping program of an hourglass" because the loading times of search results are exorbitantly long. The urgent need for action to raise purchasing to a level that is fit for the future thus becomes clear.
According to the two experts, digital platforms are the key to future-proof purchasing. Collaborations and strong synergy effects help to achieve more transparency, better user experience and modern technologies as well as the use of global potentials. In addition, companies are significantly more successful and flexible through collaboration in the platform environment or, in other words, in the best-of-breed network: specialists in these fields come together and jointly develop solutions. In this way, challenges are handled faster and more efficiently, and companies have maximum flexibility, control and an overview of all relevant procurement solutions. This means that any application required can be implemented by the best provider for the company in each case.
Marcel Kaup warns that companies that continue to struggle alone will be completely dependent on the breadth and quality of their solution portfolio and will be doomed to fail in their attempt to serve the entire market, including all requesters, from a single source. In the long run, this will lead to the failure of these companies.